Guide To the Air Ambulance Industry In Spain
by admin on May 11, 2023
Spain's aging population and increased tourism over recent years following Covid have both contributed to the rapid growth of the air ambulance industry in Spain and across the Balleric Islands. It is believed that 80 million tourists visit Spain each year, making it one of the most well-liked tourist destinations in the world. Many experts reside in the nation and may need medical care while staying in Spain or when visiting another country.
The Spanish Ministry of Health regulates the Spanish air ambulance sector, which is populated by a number of private businesses. These businesses provide a variety of services, such as organ transportation, medical repatriation, and emergency medical assistance.
Spanish Air Ambulance Industry Statistics
Around 20 private businesses are currently active in Spain's air ambulance market, according to the Spanish Association of Air Ambulance Companies. These businesses manage a total of about 50 air ambulances, which are stationed at different places across the nation.
The price of air ambulance services in Spain might differ based on a variety of variables, such as the travel distance, the medical equipment needed, and the desired degree of care. The European Air Ambulance (EAA) reported that the typical price of an air ambulance journey in Spain is between €10,000 and €15,000. The prices are commensurate across the major locations in the region from Barcelona to Madrid and all other regions of the country.
Private medical repatriation businesses provide an assortment of services, such as transporting patients from one hospital to another when different facilities are required to treat the patients and repatriating patients who become ill or injured while traveling overseas. These businesses have the ability to facilitate the various needs of patients all around the world. It is very common for both experts and tourists to frequently employ these businesses to make sure they get the best medical attention available.
Using private medical repatriation businesses comes with a number of benefits and drawbacks. One of the key advantages is that these businesses offer top-notch medical care with skilled medical personnel and cutting-edge tools. Additionally, they provide individualized treatment to make sure the patient's demands are addressed at every stage of the process.
The use of these businesses could, however, have significant disadvantages. Cost is one of the key issues because private medical repatriation can be pricey. Since these businesses are not subject to the same level of regulation as conventional medical providers, this could be another potential problem.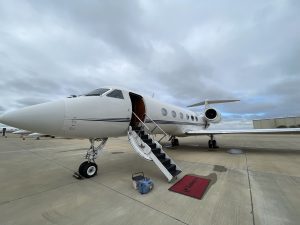 Spain's widespread use of air ambulance services
Because of the country's aging population and the flood of tourists, air ambulance services are becoming more and more well-liked in Spain.
Additionally, in situations where speed is of the essence, air ambulance services are viewed as a more practical and effective approach to evacuating patients. Air ambulances can quickly transport patients over vast distances, and they can frequently land in smaller airports or unreachable by land locales.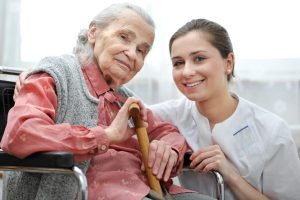 Common Questions Regarding Air Ambulances in Spain
What is an air ambulance, exactly?
A: An air ambulance is a specialized aircraft with medical equipment and staff members who have undergone training in medicine. These airplanes are made to transport people who need medical care, either domestically or internationally.
How much does using an air ambulance cost in Spain?
A number of variables, such as the distance traveled, the medical equipment needed, and the intensity of the patient's treatment, might affect the price of air ambulance services in Spain. The European Air Ambulance (EAA) reported that the typical price of an air ambulance journey in Spain is between €10,000 and €15,000.
Who in Spain is eligible to use air ambulance services?
A: In Spain, air ambulance services are available to everyone in need of medical attention, whether they are at home or abroad. This covers visitors, expats, and locals who might need transportation to a hospital or medical institution or emergency medical care.
Q: In Spain, how do I make arrangements for an air ambulance?
A: You can get in touch with a private air ambulance firm directly to make arrangements for an air ambulance in Spain. You can phone these businesses' emergency contact lines at any time to make a request for assistance. You can also inquire with your insurance company about coverage for air ambulance services and whether they can help with making transportation arrangements.
What medical supplies are accessible on a Spanish air ambulance? 
A: Medical equipment such as advanced life support systems, oxygen, defibrillators, ventilators, and medication are all included in Spanish air ambulances. These planes are staffed with physicians, nurses, and other qualified medical personnel who can offer on-the-flight emergency medical care and treatment.
Q: In Spain, may I travel with a family member or friend on an air ambulance flight? 
A: Most air ambulance providers in Spain will let the patient's family member or friend go with them. The size of the aircraft and the patient's degree of medical treatment may have an impact on this, though.
In Spain, how long does it take to set up an air ambulance? 
A: Depending on the situation, it may take longer or shorter to arrange for an air ambulance in Spain. In an emergency, air ambulance providers may frequently act fast and set up transportation within a few hours. The preparation for the flight, however, can take a few days or even a few weeks if the transportation is organized in advance.
Conclusion
Due to the country's aging population's growing need for medical treatment as well as the enormous number of visitors that travel there each year, the air ambulance market in Spain is expanding. Medical transportation, organ transportation, and emergency medical assistance are just a few of the services provided by private medical repatriation firms.
Although air ambulance services in Spain can be expensive, many individuals believe the advantages outweigh any potential disadvantages. In situations where time is of the essence, air ambulances are seen as a more effective and practical method of patient transportation.
The provision of emergency medical care and transportation to people who are most in need is a significant function of the Spanish air ambulance industry. It is likely that we will see more advancements in medical technology and a growing emphasis on offering individualized treatment to people in need as the sector continues to expand and change.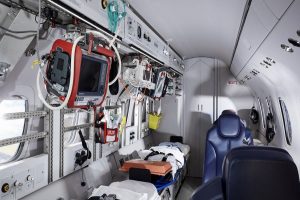 If you are looking for air ambulance support, then make sure to get in contact with us today, and we will be sure to answer all of your questions and deliver the best experience possible.