The United Kingdom's Air Ambulance Industry
by admin on May 1, 2023
The United Kingdom's air ambulance sector is a vital part of the nation's healthcare system since it offers those in need access to life-saving medical care. While the phrase "air ambulance" is frequently used in the UK to refer to helicopter rescue services, medical repatriation, which involves flying patients to or from other countries for medical care that may not be accessible in the UK, is also widely used.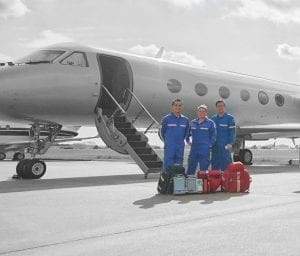 What Are Mediflights?
Mediflights, often referred to as "medical repatriation," are flights used to transport people with medical needs from one place to another. Patients who require medical care that cannot be offered where they are currently located, including those who are stuck overseas due to illness, accident, or medical emergency, are transported aboard these planes. One of the most important advantages of medical flights is that they offer a quicker and more effective way to deliver people who need emergency medical care.
Medical crises cannot be handled aboard conventional commercial aircraft, and patients may suffer serious repercussions if treatment is delayed. When requested, Mediflights may frequently depart within hours, giving patients quicker access to the necessary medical care. Also, mediflights have properly trained medical personnel on board who are prepared to address situations. The medical personnel is qualified to dispense medication, deliver oxygen treatment, and keep an eye on vital signs while providing critical care during the journey. Patients receive the necessary medical treatment during the whole shipping procedure thanks to this level of care. Another benefit of mediflights is that they give patients who need specialized medical care a safe and relaxing way to travel.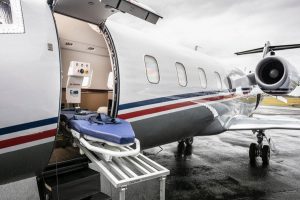 UK Mediflight Usage
The UK Civil Aviation Authority reported that 3,436 medical repatriation flights involving UK nationals took place in 2019. According to the statistics, there is a substantial demand for medical repatriation services among British nationals who need emergency medical care while traveling. The research also emphasizes that the majority of patients are carried from Europe and North America and that sickness or injury are the most frequent causes of medical repatriation. This information highlights the value of the air ambulance sector in the UK and the crucial part it plays in providing those in need with life-saving medical care.
People who need acute care or long-term ventilation frequently can't fly on regular commercial flights. The medical equipment on board Mediflights allows doctors to administer essential treatments while the patient is in the air, keeping them stable and comfortable the whole time. Mediflights offer specialized medical care in addition to being more affordable than other medical transportation options. Traditional medical transportation alternatives can be costly and time-consuming for patients who need specialized treatment or who live in rural locations. More individuals may now access the treatment they require thanks to Mediflights' more accessible and effective patient transportation options. Mediflights can save the lives of British nationals who are stuck overseas and in need of medical care.
In some conditions, the UK government may provide a medical repatriation service to British nationals who require medical care while traveling. This program guarantees that British nationals receive the required medical care and are returned to the UK for additional treatment. Those who are working overseas, who may be employed by municipal agencies or, more specifically, by the military forces, and who need emergency medical care frequently use this service. In fact, private persons may also use private medical repatriation service providers to get air ambulance services.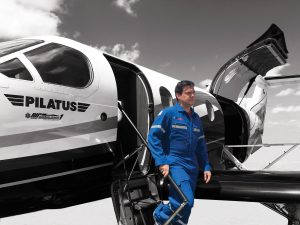 Contacting a medical repatriation service provider, who will evaluate the patient's medical requirements and arrange for a suitable aircraft to carry the patient back to the UK, is the traditional first step in the process of setting up a mediflight for a British national who is stranded overseas. In order to ensure that the patient receives the appropriate medical care throughout the transfer, the service provider will additionally make arrangements for medical personnel to accompany the patient during the trip. In general, the United Kingdom's air ambulance sector offers a crucial service to those who need specialist medical care. Patients who require immediate medical attention, including British nationals who are trapped overseas and need medical treatment that is not accessible where they are, can be transported by Mediflights in a safe, pleasant, and affordable manner. The sector is essential in saving lives and delivering life-saving medical treatment to those who are most in need.
Please call us to discuss your situation if you are a citizen of the UK and require medical repatriation from or to any location in the globe. We will make all the necessary arrangements for you as quickly as feasible.